ALERT: This article contains potential trading ideas.
Friends, if you don't know what the term opportunity cost means, LISTEN UP!
Tuesday's inflation report spooked the heck out of the market, causing many to believe the Fed is going to make yet ANOTHER policy mistake by pushing rate hikes too far and suffocating the economy in the process.
The release of hotter than expected inflation (CPI) data sparked the largest 1-day price drop in the Dow Jones Industrial Average since June 2020.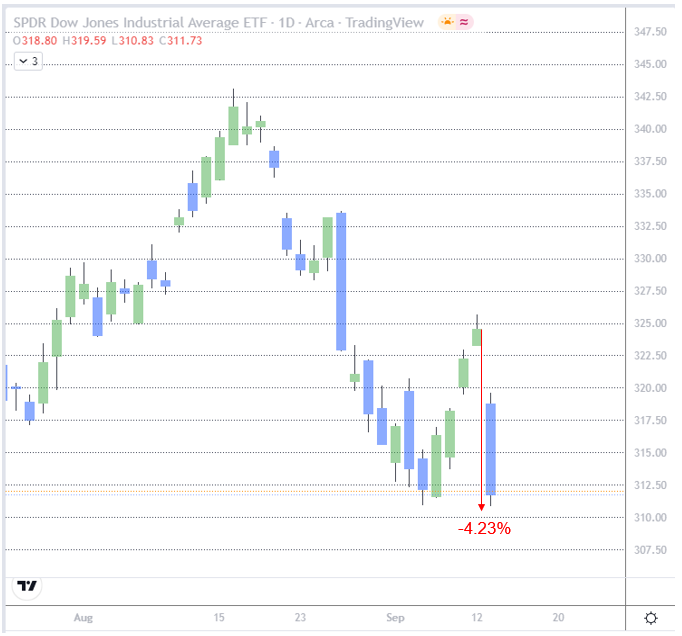 But guess what…
At the start of this week's trading, I warned you of the risks that this could happen here.
Now, before I continue, let me just say THANK YOU for continuing to read my articles.
Nothing makes me happier than knowing average folks like you find value in what I write.
HOWEVER, if you are still looking from the outside in, you could be incurring some SERIOUS opportunity costs.
This is a real phenomena that occurs when traders and investors miss out on potential trades because they choose to either do nothing or transact in other stocks that don't do well.
Friends, I don't know how many times I have to tell you this but you're NOT going to find low-priced options trades that are ready to explode by simply using RSI and candlestick charts!
Tomorrow at 12:30 EST, my right hand man, Ethan Harms, and I are going to be LIVE with a new list of ideas that have a high probability of exploding BY WEEK'S END!
Seems like every week I am telling you the same thing, but here is yet ANOTHER list of ideas that EXPLODED after we alerted members to them during last Thursday's LIVE 0-DTE session.
An overnight EXPLOSION of + 214% in CHPT calls…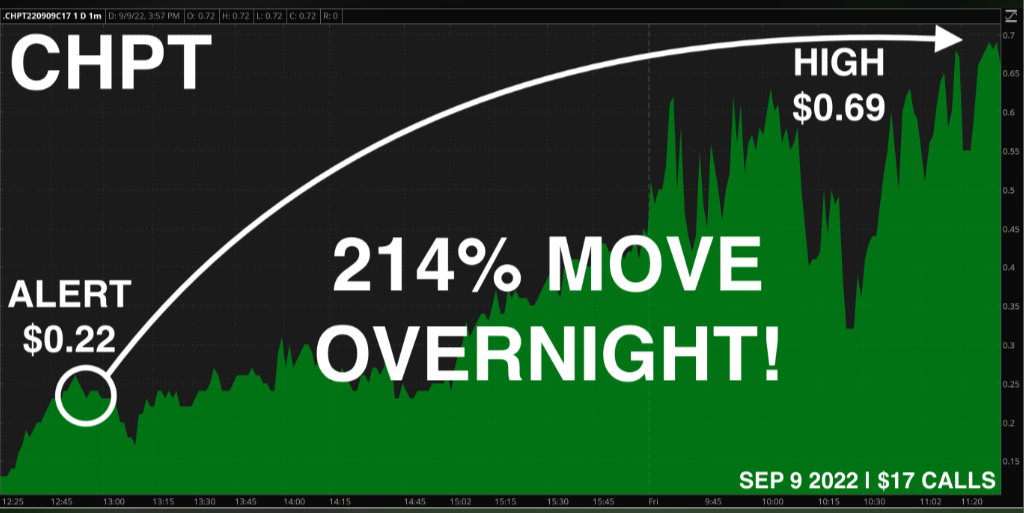 Then there was the 201% jump in BAC calls…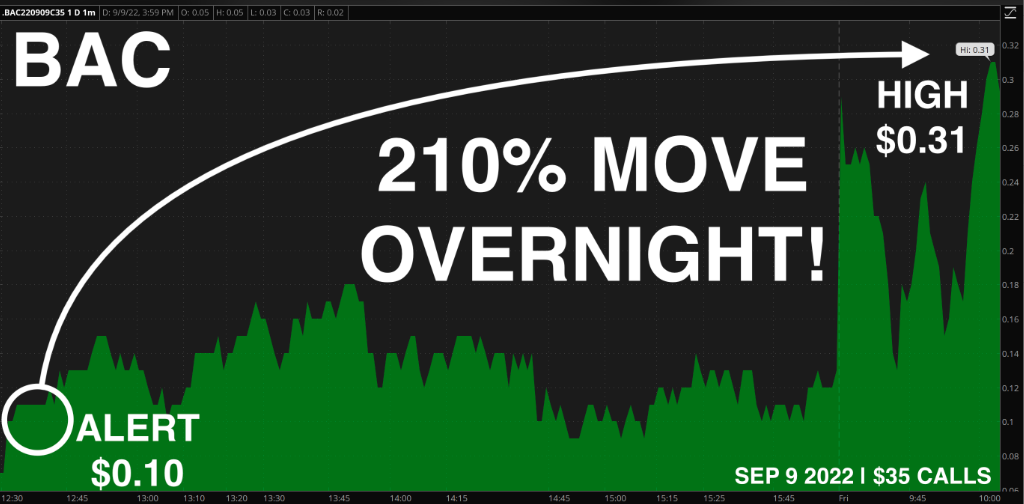 And LYFT also LAUNCHED 207% overnight.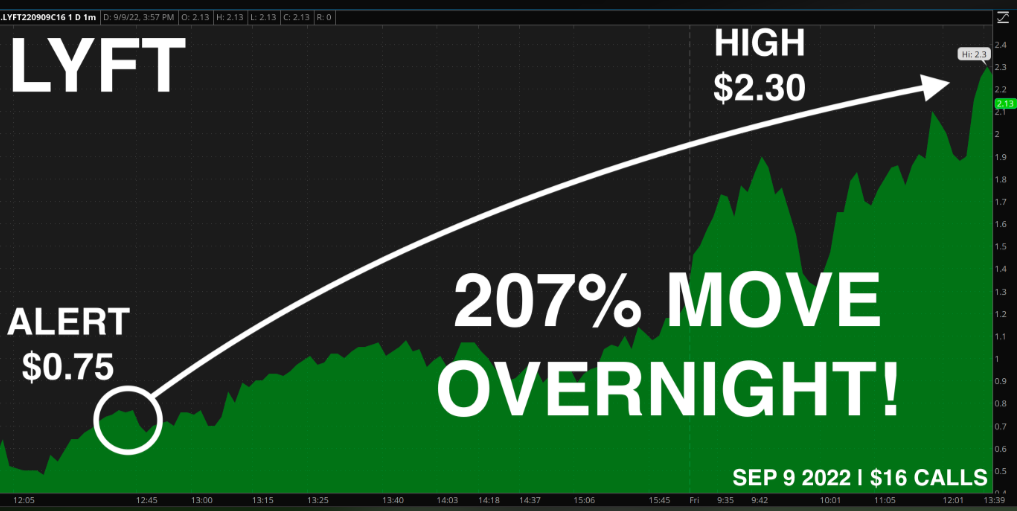 Oh, and DON'T FORGET, this doesn't even include the  MASSIVE moves of 503$ and 465% that our DIS and RIOT Call ideas witnessed.
Ethan and I do a TON of work to find trade ideas like this, and here's how we do it:
Finding the right options is all about finding the right mix of Greeks…
and probabilities…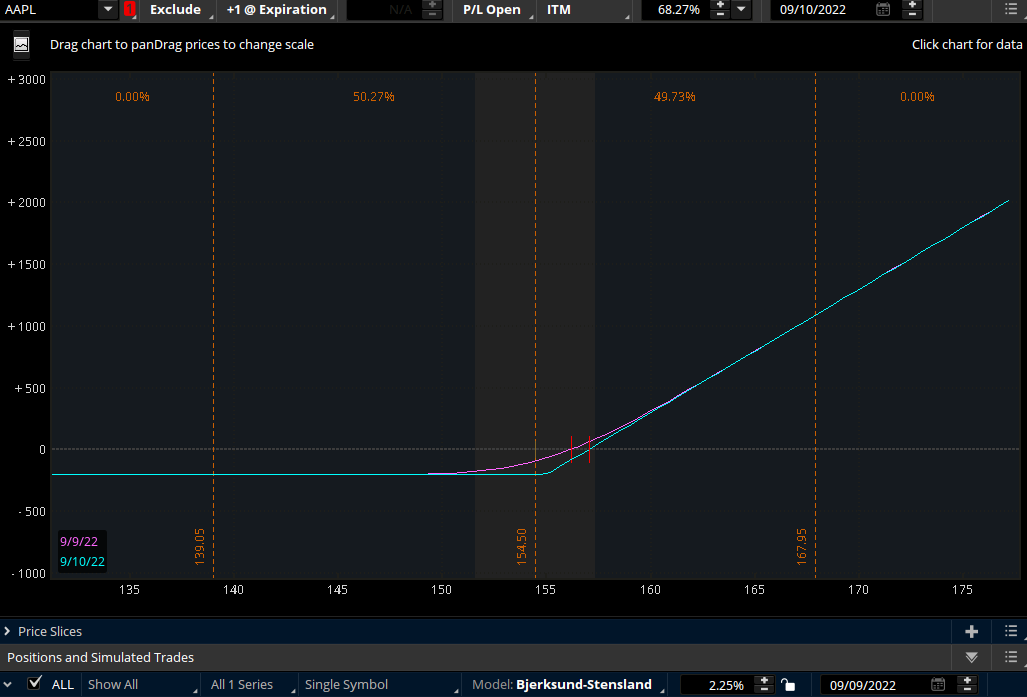 But how do we know which stocks to examine?
How do we know which stocks have the best odds of exploding SOON?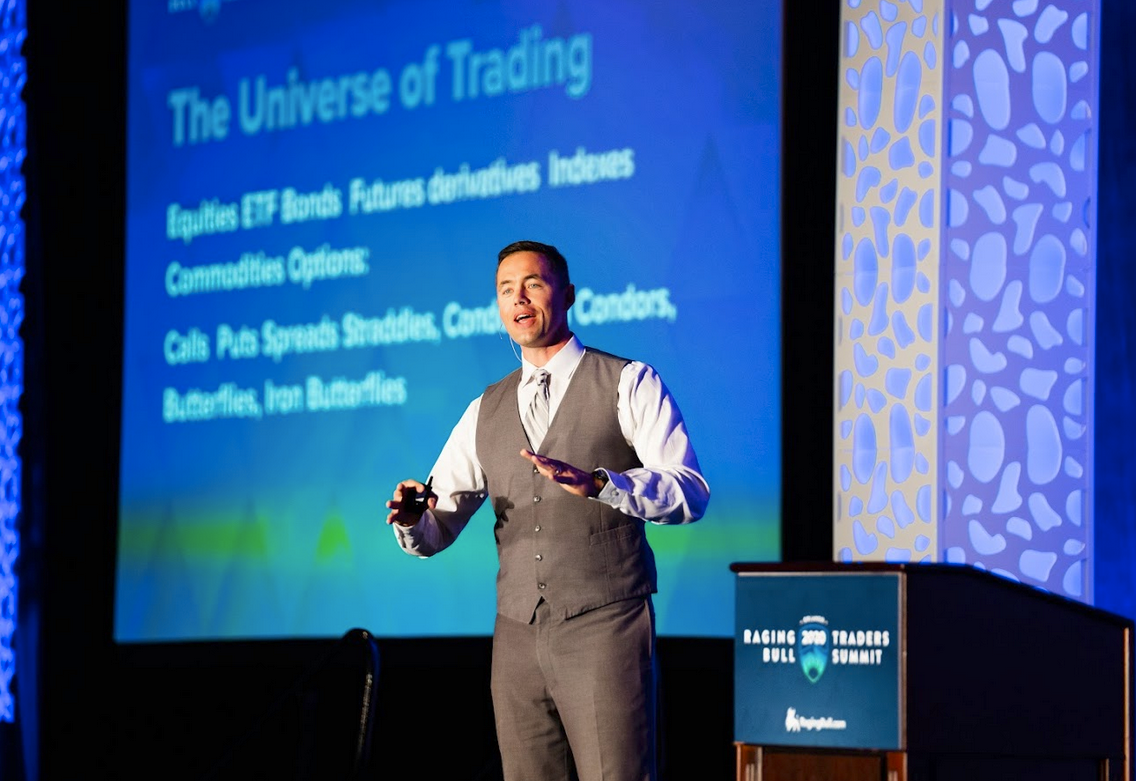 Well, we start with a list of names that are produced by a sophisticated algorithm like this that my members can CUSTOMIZE to fit their own needs.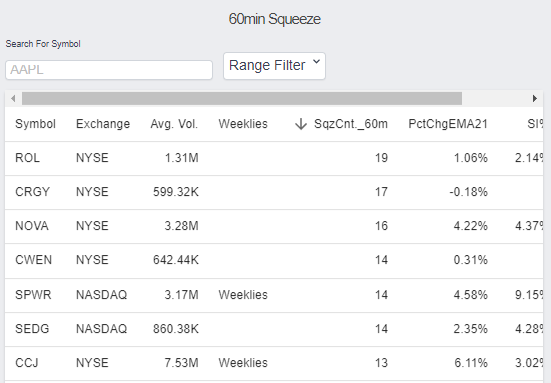 As a special treat for you, the stocks shown on the scanner above are actually part of the list of stocks that Ethan and I are considering as having explosive potential for Tomorrow's Live LottoX 0-DTE session.
Oh, and if you think you are out of the woods just because Tuesday's CPI market collapse is behind us, think again because tomorrow is also Retail Sales day!
Friends, this market is VICIOUS! But you don't have to go it alone.
You now have less than 24 HOURS to find the help you need here.
Don't forget, if you also want access to a non-stop schedule of RagingBull's TOP gurus, IN ONE PLACE, you've got to check out the new 360 Wall Street Chatroom.
Folks, this is as value-packed as it gets!
These market experts will be popping into the chatroom throughout the day to deliver not only what they are seeing in the market, but also to discuss their favorite trading idea.
Let's have a great rest of the week and until next time…