NZD/USD bulls coming up for ain ahead of the keyUS event. 
The price is on the backside of a daily trend, and the front side of the weekly/monthly bear trend.
NZD/USD is higher by some 0.5% on the day so far and headed for a bullish close to starting the week. However, breakout traders chasing the move could find themselves in trouble as per the following technical analysis.
NZD/USD weekly chart
The price took out last month's low last week which is a bearish development looking forward while Kiwi remains on the front side of the dominant bearish trendline and below the following resistance: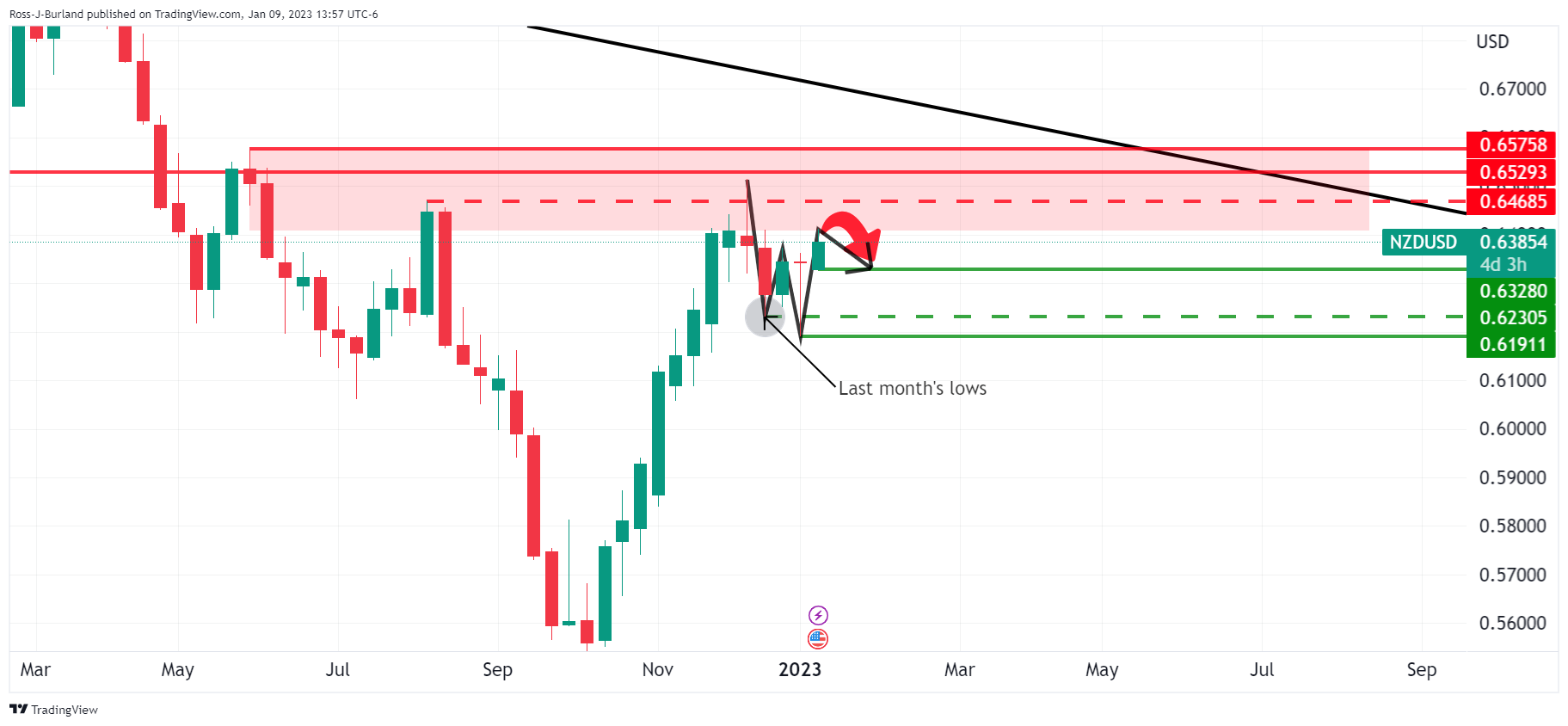 The W-formation that is forming is also a bearish feature that could see the price struggle and hamstrung on bullish attempts. The W-formation is clearer on the line chart as follows: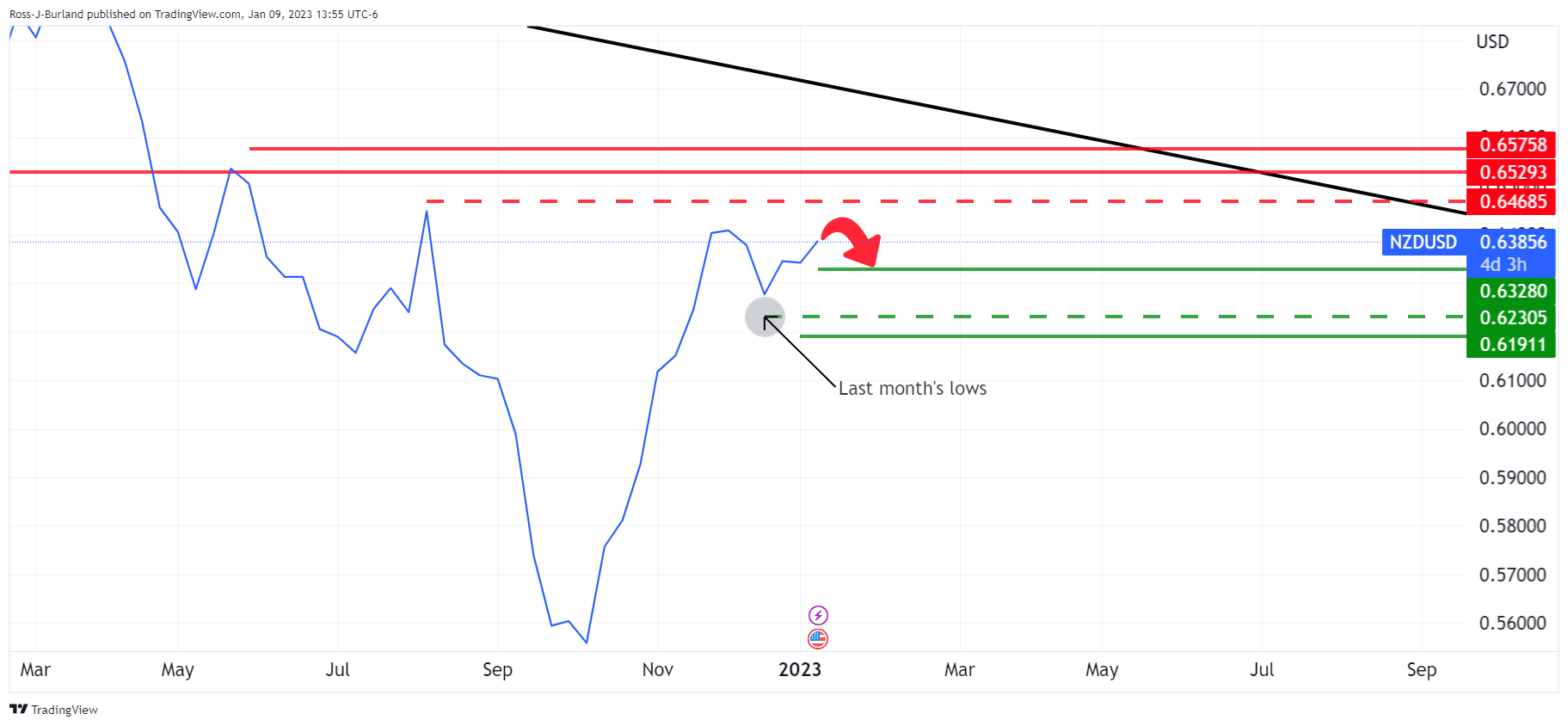 NZD/USD daily chart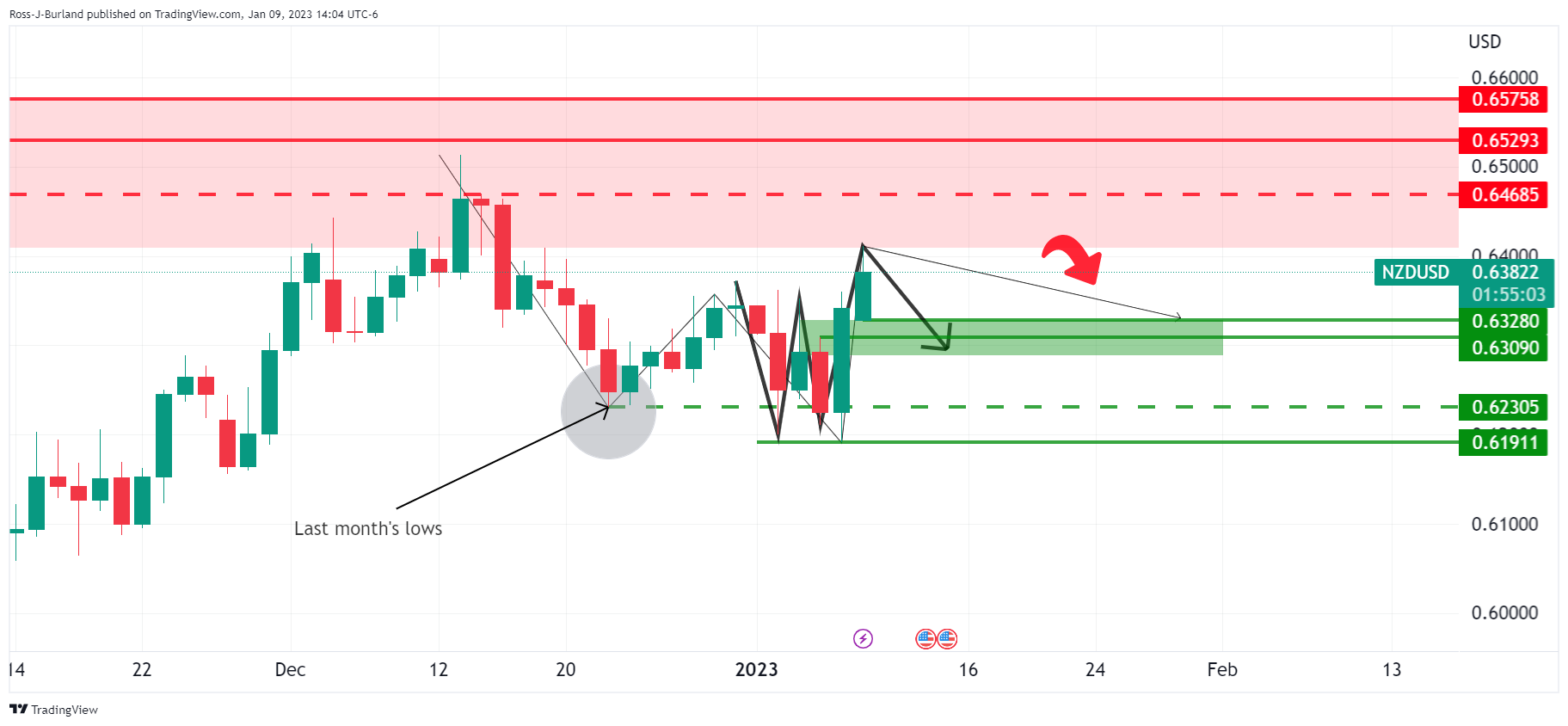 We also have a daily W-formation forming into the close on Monday and this reinforces the bearish prospects for days ahead as the countdown to the US Consumer Price Index gets underway.
That is not to say, however, that a test of resistance cannot happen before Thursday's main event. This leaves the 0.6470s exposed. In any case, traders will be looking to the lower timeframes for signs for deceleration from the bulls that could lead to a break of 0.6200 and the 90.6191 recent lows in time to come: