On Tuesday, Inflation numbers came in worse than expected, and the market TANKED! Whilst many were panicking, I was already flat coming into the day. I don't like to panic-buy when stocks are overextended. I like to buy strong stocks at good levels.
ETSY was my Bullseye trade of the week. That's my favorite trade idea for the week coming into Monday. I was patient and didn't chase it, but I was prepared! So when the market sold off on Tuesday, I picked my spot and bought ETSY. Here's what happened:
Here was the Alert subscribers received in their Dashboard and in the Raging Bull app:

And here is my result:
Here's What Subscribers to Bullseye Trades are saying: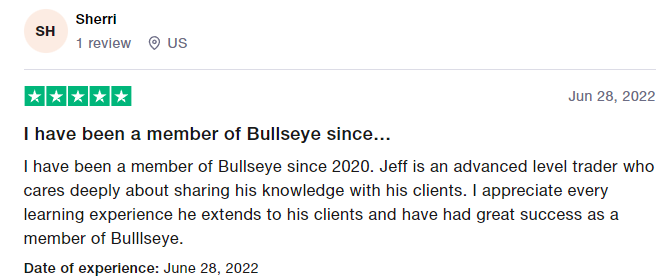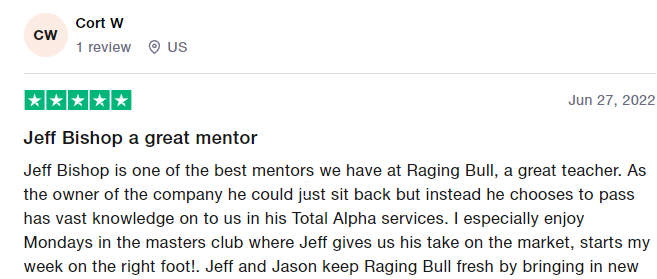 If you haven't heard, I launched Bullseye Unlimited yesterday. Get more Bullseye more often.
Every Monday morning, I send out my best trade idea for the week before the market opens to Bullseye subscribers. After analyzing the market the week before and running through charts over the weekend, this is my favorite and most primo setup to start the week.
There's a lot of thought that goes into the Bullseye trade of the week. I'm looking to find good trade ideas that are outliers in the market.
Here was my reasoning for the Bullseye Pick, which was sent to subscribers on Monday morning on September 12, 2022.
Bullseye Pick Of The Week – ETSY
Last week, I managed a decent win on NFLX as I took the quick win a couple of days after I entered the trade.  If I had decided to hold over the course of the week, that would have ended up being a much bigger gain but that is all part of trading!  I am happy any time I can exit a trade with a win.
This week, I am finding great setups on stocks that have a tailwind going into the Christmas season.  Think about online retailers and stocks that will benefit from increased shopping habits.
If you want to see me discuss it LIVE today make sure you join me and 100's of other people in the 360 chat room @ 11am EST for the Bullseye LIVE training session today!
This is the hottest trading room at Raging Bull with hundreds and hundreds of people there every day. We are opening it up to you at absolutely no cost for the remainder of summer, so make sure you check it out during the week for live trading ideas practically nonstop!
>> Bookmark this page so you have it handy:  https://app.ragingbull.com/rooms/360
The top stock on my list this week is ETSY.
ETSY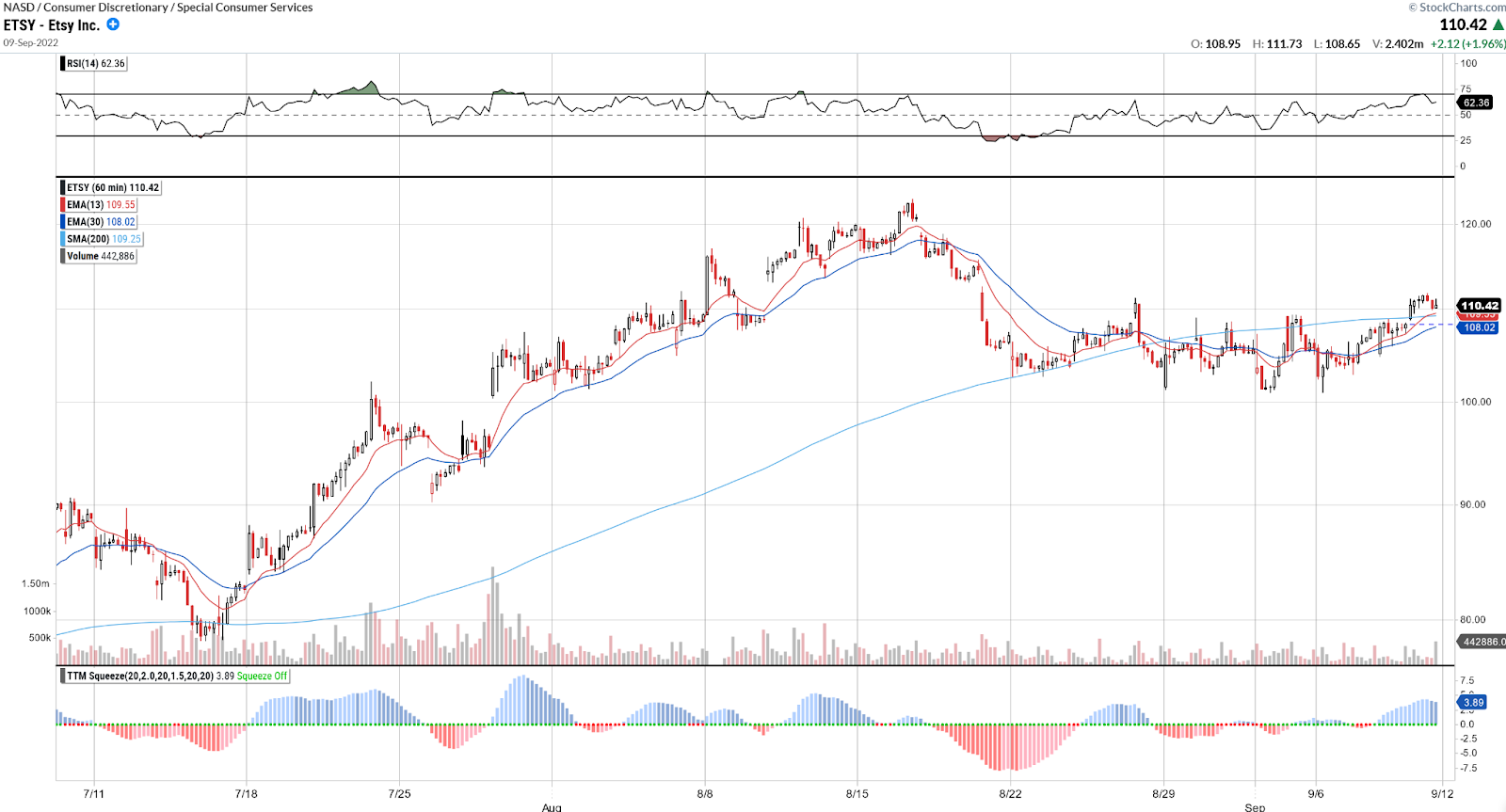 Right now, the stock has a great pattern I love and I really want to trade it this week again.
ETSY is one of my favorite stocks, so that checks the first box for me.  The company is well-managed, continues to beat on earnings reports, and has proven resilient in bull and bear markets.
This is a fairly volatile stock, so I need to be prepared for some swings this week.  I don't expect the market to cooperate nicely and head higher in a straight line after I make a purchase.
For my stop-loss, I will look to exit the trade if ETSY closes under $102, which is the recent support line in the trend over the last 3 weeks.
If I am right, I will look for an exit near $120 as my ideal target, which is near the recent high in the trend.
As always, markets are fluid. I will probably get out of some/all of my trade if I get ahead of it.  I could also add to the trade at lower prices, as long as it is above my stop price.
My Trade Details:
ETSY Sep 30 2022 110 Call near $6
Stop : Close under $102
Target : $120
As always, I will go over my thoughts on this trade live @ 11am EST every Monday – so please join me and hundreds of others then!
To YOUR Success!